Warning: this is one of the most vulnerable posts I've written about my entrepreneurial journey,  in which I reflect a lot on my faith and spirituality. If you don't currently believe in God, reading this may just make you a believer. This blog is on the longer side, so settle into a comfy seat and enjoy!
Two years ago I started praying a specific prayer…
Dear Lord, you know my heart's desire because you planted this seed in me decades ago. Lord, it's my prayer that I will be able to transition to running my business on a full-time basis by August 2019. Lord, if it's your will, please order my steps…Amen.
April 22, 2018 9:13am – I had gotten in the habit of reading my daily devotional at my office desk each morning. Today's devotional was the one that changed everything!
Philippians 4:6-7
6 Be anxious for nothing; but in every thing by prayer and supplication with thanksgiving let your requests be made known unto God.
7 And the peace of God, which passeth all understanding, shall keep your hearts and minds through Christ Jesus.
And with the reading of those words, I knew I was ready to transition full-time into my business. More importantly, I knew God was preparing me, and had prepared me for the transition. I was ready…BEYOND READY…like I was ready-two-years-ago-ready!
Five ways I knew I was ready to be a full-time entrepreneur
I prayed a specific prayer

.




As I've grown in my faith and spirituality, I've tried to be more diligent about praying. I'm still a work in progress, but I can tell you that I had been so consistent in

this

prayer that there would be times during the day that I'd catch myself praying it without realizing I was praying it. And, why specifically August 2019? Well, if you've read my

previous blogs

you know that I'm also a

Mom-preneur

, and August 2019 is when my youngest (and last!) would be starting kindergarten. We'd no longer have a second mortgage (read: private daycare tuition!) each month, which would make the transition that much more feasible.

My gift was making room for me

.


I haven't always considered myself a creative person…especially after getting a D in 4th grade art because I couldn't draw a horse for the American Royal, but that's another story for another time. However, once I started my gourmet popcorn business, my creativity surprised me! Some days my creativity is so abundant that it's hard for me to keep up, but I love every minute of it. As an entrepreneur, when your gift makes room for you that's affirmation that you're walking in your purpose.
The partnership was no longer mutually beneficial.

 


Many entrepreneurs will maintain their 9-5 job to support the dream job. A close friend and business coach called this "the partnership". My day job allowed me to afford my popcorn dream. Every piece of equipment and inventory I have was funded by my day job. But then, something strange happened… once I opened the new production factory in spring 2018, the partnership was no longer serving me in the same way. With every passing day I longed to spend more time in my factory and less time in my 9-5. I knew the partnership was coming to an end.
I was incredibly restless

.


I could feel the tug…on a

daily

basis. Every morning I would wake up dreading the feeling of restlessness and having to go do work I no longer truly enjoyed, and every night I'd go to sleep relieved that I could escape the restlessness. It was one of the most uncomfortable times in my life, but I knew my restlessness had a purpose, and I did my best to embrace it in the moment. God was preparing me to make the transition. He was agitating me and uprooting me from the ground where I had been planted for the last 14 years, so that He could plant me into new soil…the soil of my dreams.

There was no more room

.

The 2018 holiday sales season was my best to date! To keep up with the abundance of orders I used a lot of vacation time from my 9-5 and hired 3 part-time staff. Even with that, I was averaging 4 hours of sleep each night. What a blessing! But, this was not a sustainable model for my business, my family or me. I had simply run out of room and time, and the only way to continue growing my business and fully live my dream was to make the transition to being in my business full-time.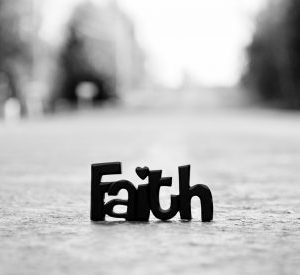 When the opportunity to transition into the business full-time presented itself, I was THRILLED! God had truly answered my (very specific) prayer!!! I felt a freedom, a joy and a release of being honest about the fact that my whole heart was in my entrepreneurial dreams. Since the day I made the transition, I've smiled and had pure joy each day. I've had time to create strategic plans for growing the brand, and it's been so much fun!
So, for the entrepreneurs out there still juggling the 9-5 while growing your business in every minute and second you can find (even if it's at the sacrifice of less sleep), I applaud you and encourage you to continue pressing forward. The day of launching into your business full-time is coming…maybe even closer than you think. Until then, embrace the journey because there are lessons to be learned in the transition. 
BONUS: A couple of years ago I saw a video by Steve Harvey where he explains how people have to figuratively "jump" to achieve their dreams. It's one of my favorite motivational videos, and I invite you to watch it! Don't give up on you…or your dream.